WORK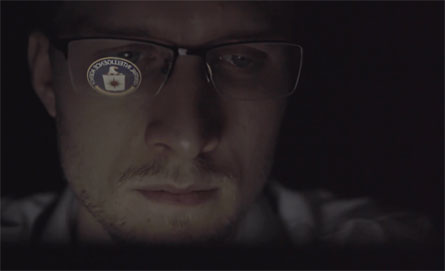 EDWARD SNOWDEN: WHISTLEBLOWER OR SPY?
(2018)
TV documentary made on the fifth anniversary of Edward Snowden's audacious heist of top secret documents from the US National Security Agency. 
Made by GTV Dubai London.
Broadcast in Norway, Denmark, Belgium, Australia, Poland and Brazil.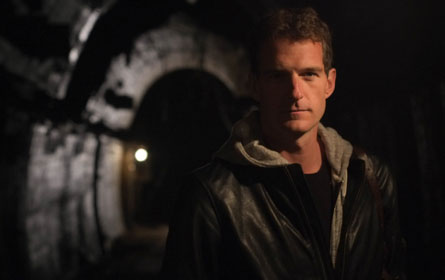 HUNTING THE NAZI GOLD TRAIN
(2017)
Dan Snow investigates claim by local treasure hunters to have uncovered a World War II train full of Nazi gold hidden in a mysterious network of tunnels in Lower Silesia, Poland. 
Produced by Pulse Films, London for the BBC.
Then we told the story without Dan for Smithsonian, USA.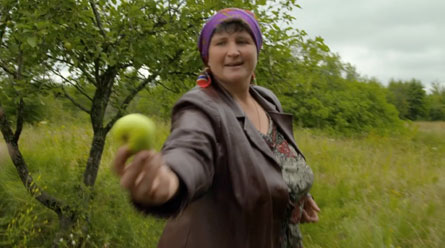 MY FRIEND THE ENEMY
(2014)
Set in a lyrical pastoral landscape filmed in the summer of 2013, Poles return to their former homes now in Western Ukraine. Their villages now mostly empty fields, they meet their former neighbours and together they recall the horrific massacre by Ukrainian nationalists in 1943 and how some Ukrainians risked their own lives to save their Polish neighbours. 
World premiere in mid-length competition at IDFA - International Documentary Film Festival in Amsterdam, November 2014.

PUTIN, RUSSIA AND THE WEST
(2012)
"How a former KGB spy made himself the Czar in the Grey Flannel Suit – and what his reign has meant for the United States and Europe – is detailed in this monumental four-part documentary".
Judges citation, Peabody Award winner 2012.
A privilege to work with the legendry Norma Percy and series director Paul Mitchell on this Brook Lapping series for BBC on which I produced and directed the second episode. 
DEMOCRACY THREATENS tells how the Colour Revolutions in Georgia and Ukraine unnerved Putin.  Kremlin advisors admit blatantly how they rigged the 2004 election and Victor Yuschenko tells how he was poisoned.  To ensure Putin wouldn't face a similar revolt at home, critics were intimidated, some murdered, and tens of thousands of young Russians mobilised to fight the threat of democracy.
FIGHTING FOR AFGHANISTAN
(2009)
Made for BBC Persian TV to mark the 30th anniversary of the Soviet invasion of Afghanistan in December 1979. The story of how a rag- tag army of volunteers defeated a world power. We interviewed top Afghan politicians in Kabul, Russian army veterans, and CIA operatives who describe how they armed the Mujahedin to help them defeat the Soviets. Thus was the genie let out of the bottle and its legacy continues to this day. It was a fast turnaround and from writing the first outline script to delivering the completed film took just ten weeks.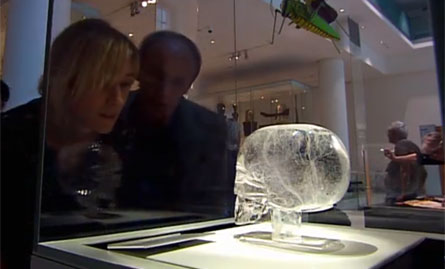 THE CRYSTAL SKULLS LEGEND
(2008)
Made to coincide with the Indiana Jones move, the story of the legendary Crystal Skulls which have puzzled and dazzled for over 150 years, as told by Tilman Remme for the Smithsonian network to coincide with the Indiana Jones movie. I directed the filming in Paris and interviewed Museum experts there. Great fun!
BATTLE FOR WARSAW, 1944
(2005)
Tells its tale simply and effectively … spare, heartbreaking personal testimony." Mail on Sunday. "Authoritative and moving." The Times. "A terrible tale, but a documentary well worth seeing." Radio Times. "Classic." Neal Ascherson.
On 1 August 1944 began the greatest and bloodiest military operation undertaken by any resistance movement in the Second World War. For two months the Nazis were held in check by an underground army, many of whom were mere teenagers. Made initially for Discovery Europe by October Films (London) and Bowe & Axe (Warsaw) a year later I then versioned the film for BBC "Timewatch".
INTELLIGENCE TO PLEASE
(2004)
"A timely survey of what can happen when security services give into pressure and start telling their political masters what they want to hear, rather than what the evidence suggests." The Daily Telegraph. "An Impressive roll-call of interviewees, including former heads of American and Russian Intelligence." The Times (London). The what and why of intelligence blunders, with case studies from history and current affairs, a four part series WHY INTELLIGENCE FAILS made by Wilton Films for Discovery Times. I produced and directed the first episode.
Winner Golden Camera Award for Best Documentary at US International Film & Video Festival in 2006.
DUNKIRK – THE SOLDIER'S STORY
(2004)
Grierson Award for Best Historical Documentary, 2004. Judges citation: "… above all, for the extraordinary interviews".
I lived Dunkirk for over two years, directing research for a major BBC factual drama. We interviewed over one hundred veterans, filming over 30 in-depth interviews, and scoured niche German film archives for unique home movie footage. Alex Holmes directed the 3-part feature documentary, while we – BBC Interactive - turned our research material into a series of interactive documentaries available to viewers via the RED BUTTON.
But the star turn was this full-length documentary was made with the material I produced and filmed.
MAKE 'EM TALK 
(2002)
Part of BBC series, CATCHING THE KILLERS – a history of criminal investigation methods.  
Does torture deliver the truth? MAKE 'EM TALK was about how science helped develop interrogation techniques.  Here is the section I researched and filmed.  TIlmen Remme directed the full film and you can see it on his vimeo page HYPERLINK.  We also worked together on PROFILES OF THE CRIMINAL MIND.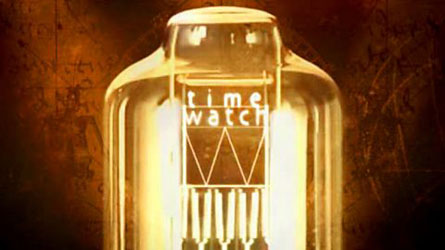 TIMEWATCH
(1998 – 2002)
Four years as Assistant and Associate Producer on BBC's onetime flagship History Programme. There was a lot of Second World War: THE SPIES WHO FOOLED HITLER was about the British double cross operation against Nazi Germany, BOMBING GERMANY, examining allied bombing strategy, and also Laurence Rees's groundbreaking series, NAZIS A WARNING FROM HISTORY.
But it was not all war; LETTING THE GENIE OUT OF THE BOTTLE was about how the Danes legalised porn in 1969.
TOURISTS OF THE REVOLUTION
(1997)
Three part series on political tourists in the twentieth century, pet project of Daniel Wolf, First Circle Films, made for BBC2. Using archive film, rare home movies and personal photos and letters, the series tells the story of sympathetic voyagers who travelled to notorious 20th century destinations and engaged with fascist, communist and Third World dictatorships. I produced two episodes and directd the first cut of programme one.
THE STRONG LEADER was about fascinated travellers to Fascist Italy and Nazi Germany. Our interviewees amazed us with their frank admissions.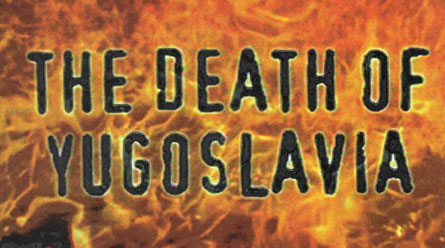 THE DEATH OF YUGOSLAVIA
(1995)
Brook Lapping series for BBC. I am very proud to have researched, developed and written the first script for programme one. Several weeks spent in Belgrade in 1993 delivered key interviewees, who, disarmed by our detailed and informed questions, opened their diaries and notebooks, enabling us to plot the story from multiple perspectives and let the viewers judge for themselves.
RATES OF EXCHANGE
(1990)
One of a four part series - AND THE WALLS CAME TUMBLING DOWN - made for Channel Four (UK) marking the first anniversary of fall of Berlin Wall in 1989. I produced the economic story - RATES OF EXCHANGE – in which legendary star Polish journalist and writer, Teresa Toranska, investigates how her countrymen are taking to capitalism. She finds workers paying the price while former communist fat cats get the cream. Even so, the end of communism is not being mourned.
It was a pleasure and honour to facilitate Teresa's first ever TV experience.
THE HAND OF STALIN
(1989)
A three part series about the experience of Stalinist terror, made by October Films for BBC Everyman, just as glasnost was lifting the lid on the past. I spent three weeks in Leningrad and interviewed around 50 victims of the Great Terror, sifting through their stories to deliver the entire cast (bar one) for programme two, LENINGRAD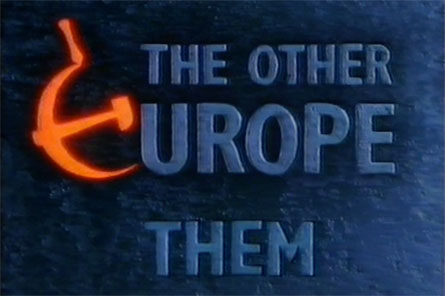 THE OTHER EUROPE
(1988)
Five part series by Panoptic Films for Channel Four introducing the other side of the Iron Curtain to the western audience, presented by Jaques Rupnik. We filmed across the Soviet bloc and each of three Assistant Producers oversaw the edit of two programmes. Mine were WHAT IS TO BE DONE about economic failure and, prophetically, END OF EMPIRE, a history of revolts against Soviet power. We ended our storytelling with Gorbachov's perestroika.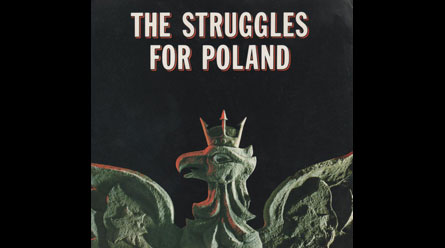 THE STRUGGLES FOR POLAND
(1986)
Nine one hour programmes on Poland's history in the 20th century made by DNA for Channel Four & WNET. Unthinkable and impossible today! Made in the mid 1980s we were able to interview key historical figures that were still alive at the time. It was a formative experience - Executive Producer Martin Smith ran an exemplary production and I was teamed up to assist the legendary Dai Vaughan.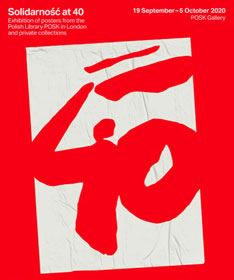 SOLIDARNOSC AT 40
(2020)
Curator exhibition of posters from the Solidarity period, 1980's Poland. Telling the story of protest in an age before hashtags and social media - from the historic strike in the Gdansk Shipyard in August 1980, which gave birth to the first legal independent trade union under communist, through martial law, up to the first semi free elections in the Soviet Block in June 1989, marking the beginning of the end of communist rule in Central and Eastern Europe.